His Spirit Flies High – song
Tim Bishop and Soul Wun (Helen Anu and Sam Barsah)
words and music, Tim Bishop
His Spirit Flies High is a song of great significance and was first publicly performed at a World AIDS Day event in 1998 at Martin Place in Sydney; the beginning of this song's incredible determination to be heard. This song became the centrepiece for the live production, 'His Spirit Flies – songs and stories of death and life, Tim Bishop & Soul Wun', where it travelled safely to be warmly received by many national and international audiences. Embraced as an acknowledgement of the Aboriginal and Torres Strait Islander experience of the HIV/AIDS epidemic and of those who led the way through, this song stands strong and as proud as the man who it was written for.
This recording was made possible as a project of the Positive Aboriginal and Torres Strait Islander Network (PATSIN) and the National Association for People Living with HIV/AIDS (NAPWA). The recording travelled to be shared at the XVI International AIDS Conference, Toronto, Canada and has ever since become a regular spin on the playlist at Koori Radio FM, Redfern, Sydney – embraced and loved by the listening community nationally and internationally.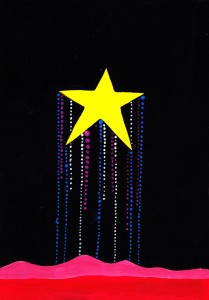 Lead vocals: Tim Bishop | Support vocals: Helen Anu and Sam Barsah | Acoustic guitar: Blake Ralph | Acoustic, electric guitar, percussion: Tania Bowra | Bass guitar: Dave Symes | Jembe, bongos, percussion: Blair Greenburgh | Warup & Kulup: Helen & Sam | Yidaki: Ganormi Barsah | Choir: Nardi Simpson, Kaleena Smith, Tim, Tania & Sam | String arrangement: Tania | Produced by Tania Bowra | Recorded at Trackdown Studios and Redfern Community Centre | Mixed & mastered by Tania and Kathy Naunton |
The exquisite blessing sung in finale by Helen and Sam, is in the Kala Lagaw Ya language of the Torres Straits and farewells the dancer. Melody by Helen Anu.