His Spirit Flies – Live Show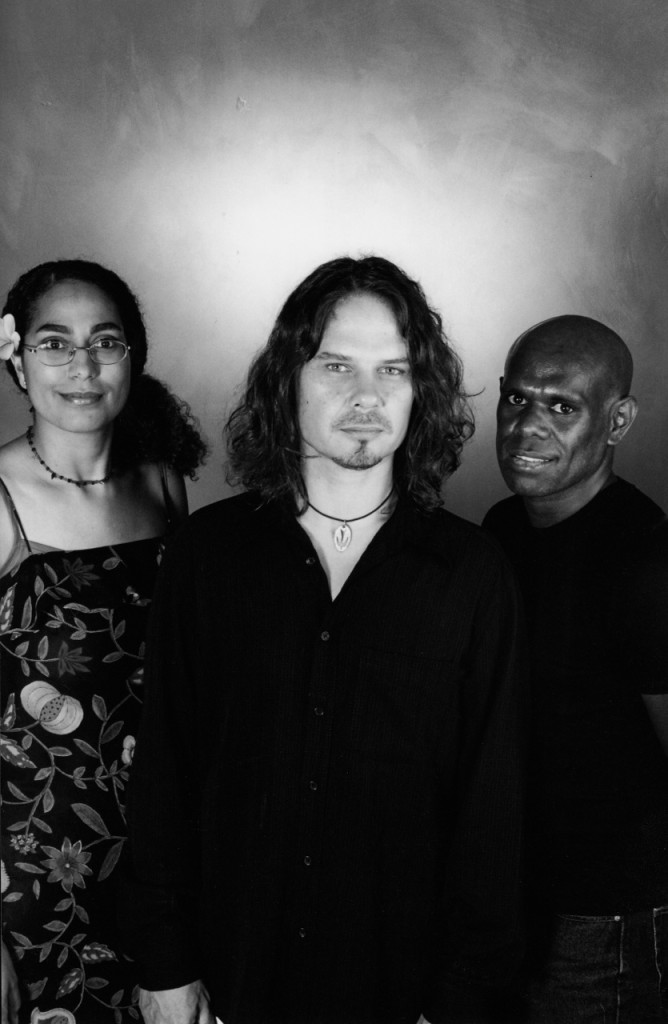 "One last drink over one last song. One last story before going home. Songs to feel, words for thought."
A theatre work by Tim Bishop in song and story performed with his band and sensational indigenous vocal duo Soul Wun – Helen Anu and Sam Barsah.
"Tim Bishop's His Spirit Flies is a beautiful and inspiring song cycle about Australia, identity, love and culture. Bishop's songs and texts are superb, as are his band and backing singers. A remarkable storyteller, this intriguing show of Bishop's is deserving of another Sydney season". (Stephen Dunne, Sydney Morning Herald, 2002)
His Spirit Flies was first performed in Sydney to much acclaim as an official event funded and produced by the Mardi Gras Festival 2001. In the wake of its success, the production toured to Melbourne later that year (Chapel on Chapel) as an official event of the cultural program of the VI International Congress on AIDS in Asia and the Pacific and as part of the Melbourne Fringe Festival 2001. By special invitation, Tim Bishop and Soul Wun performed the title song from the show at the opening ceremony of Congress to a standing ovation of over 5,000 delegates (Melbourne Exhibition Building). The following year Tim was invited to Barcelona to perform solo excerpts from the production (with his guitar) as part of 'Rauxa', the cultural program of the XIV International Conference on HIV/AIDS, representing Australia. On his return from Spain, His Spirit Flies was remounted by demand for another Sydney season, as part of the Cultural Festival of the International Gay Games, funded by ACON. The reviewer called for another season.

LISTEN to the 2006 studio production of the title song, His Spirit Flies High, recorded specially for the XVII International AIDS Conference, Toronto, Canada.
LISTEN to a selection of live record

ings of songs from the 2001 theatre production
Photography credits
C Moore Hardy: (Main photo); Row 1| 2,3,5; Row 2|1,2,3,4;
Amanda James: Row 1|1
Mazz Images: Row 2|5